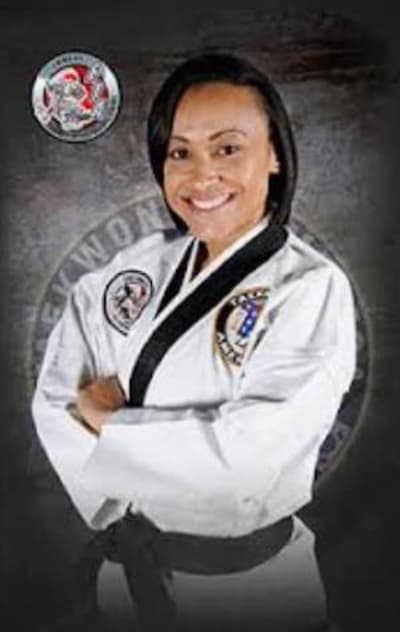 Lenora Karnath
Mrs. Karnath is a 5th Degree Black Belt in Taekwondo with Taekwondo America. She's trained in traditional Taekwondo for over 25 years and have instructed children and adults for over 20 years.
With recently moving to Georgia from Florida where she helped run the family Taekwondo business with her parents in Kissimmee, FL.
Having 3 sons of her own aging 18 years, 16 years, and 2 years old, she definitely understands all ages in children and understands what a parent may expect in a program for their child.
Discipline, respect, growth, structure and fun is what you get from her classes. She looks forward to seeing you in the near future!